SOUTH-KOREA BURST OF EXPORTERS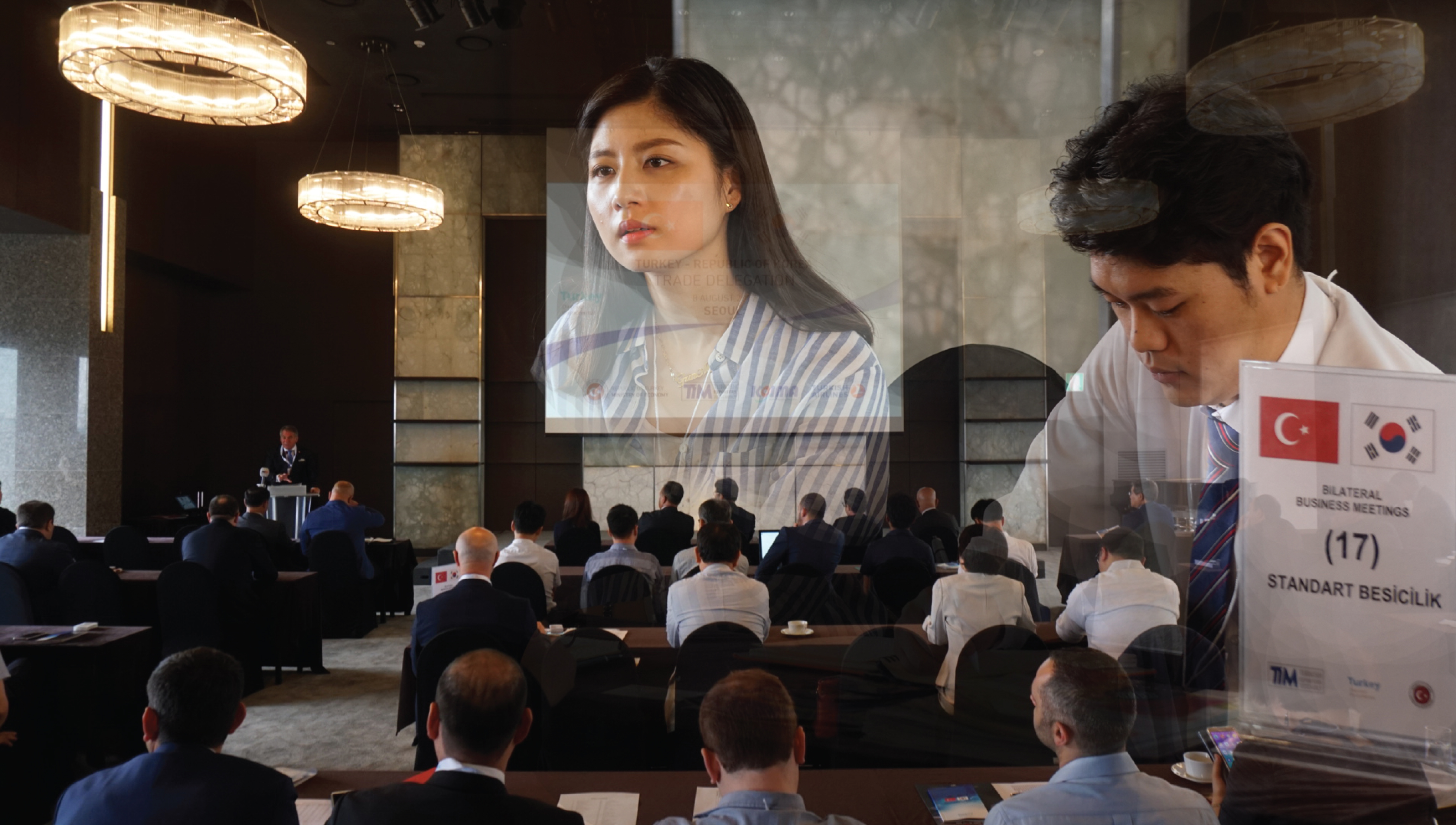 Turkey-South Korea Business Forum and bilateral business negotiations, which is under the coordination of the Ministry of Economy and TIM organization, held in South Korea's capital city on July 7-9, 2017. Bülent AYMEN, who is Member of the Audit Committee of the Assembly and Head of the Coordinator of the AKİB, was the Head of Committee.
The forum where more than 80 representatives of Korean companies participated in, started at 10.00 am with the opening speech of Turkey's Seoul Commercial Counselor Muhammet Alper ATİLLA. Mr. Atilla talked about the 60th anniversary of the start of the bilateral relations between South Korea and Turkey, and the Free Trade Agreement, which entered into force between the two countries in 2013, added strength to our mutual economic relations.
After Mr. Atilla, Mr. Kim Hyun Myung, Deputy Chairman of KOIMA (Korean Importers Association), emphasized that, with the participation of Turkey in the Korean War, the relationship between the two countries has a deep rooted past and that our relations are increasing strongly by both culturally and economically. South Korea and Turkey are the countries that made the most powerful economic breakthroughs in their respective regions. Myung said that KOIMA, South Korea's only importer association, has been operating for 46 years and has a total of more than 8,000 members operating in almost every sector. Finally, he stressed that the trade relations of the two countries will be affected positively with this organization.
Finally, Bülent Aymen,TIM Trade Delegation Chairman, stated that Turkey and South Korea have very important historical and economic ties, and that with the participation of Turkey in the Korean War, the two countries' relations have strong bases. Mr. Aymen said that "Ayla", a film about the emotional story between a Turkish soldier who participated in the war the Korean War and a Korean girl who stayed in the middle of the war, will make an important contribution to the relations between the two countries. "Having said that bilateral trade volume has fallen behind current potential in recent years in line with developments in global markets, our goal is to bring this figure back to record levels" he said.
Following the speeches, bilateral business talks were held with 18 Turkish companies and over 80 South Korean companies. In the following sections of the delegation, TIM directors and Turkish company representatives made a courtesy visit to the Embassy of Seoul in Turkey, followed by important business negotiations and bilateral contacts at the Korea Trade and Investment Promotion Agency (KOTRA) and the Korean Textile Federation (KOFOTI).
Friday, August 11, 2017