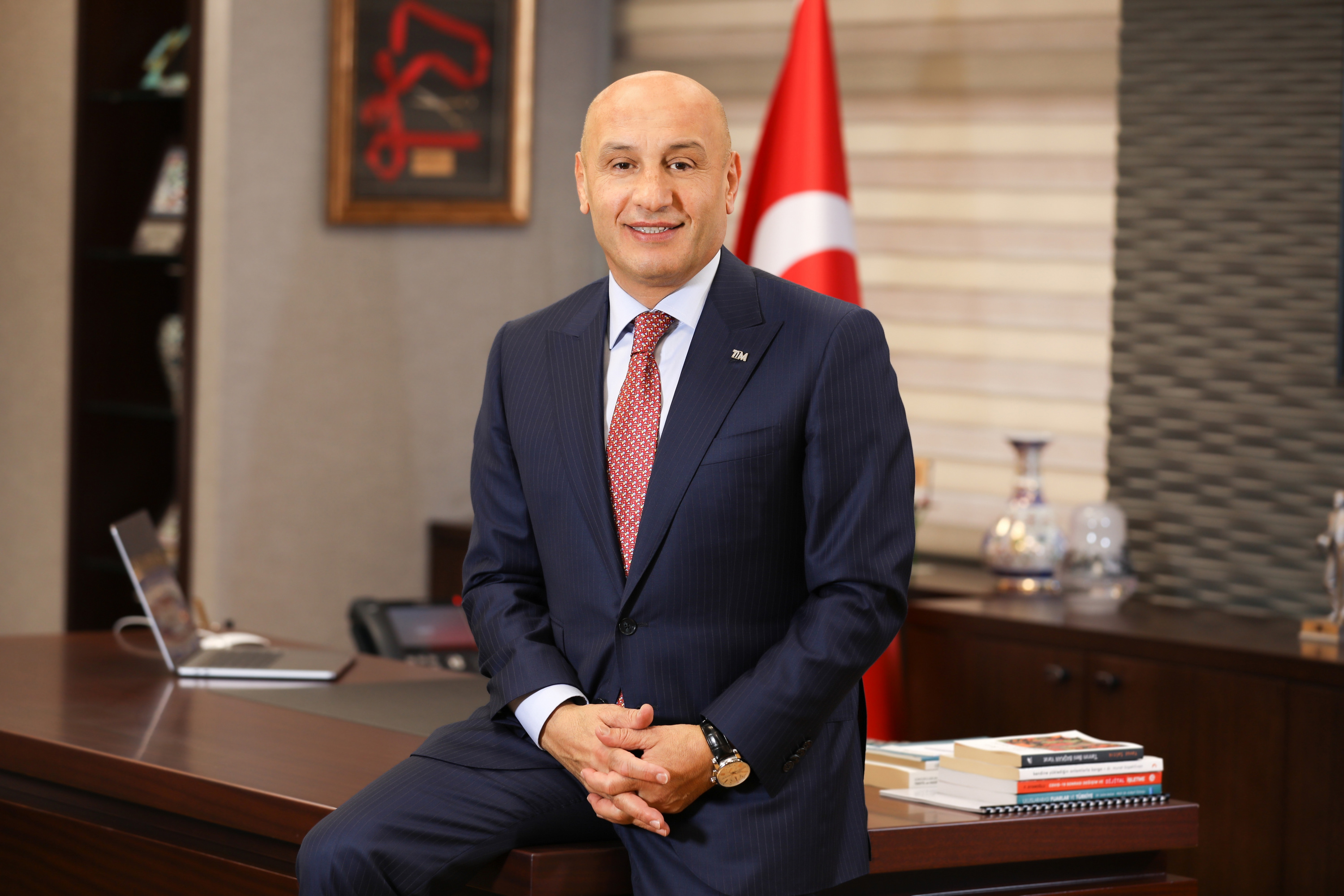 Mustafa GÜLTEPE
Chairman of Türkiye Exporters Assembly
Chairman of the Executive Board of Textile and Raw Materials Exporters' Association (İHKİB)
Chairman of the Executive Board of Talu Tekstil San. ve Tic. A.Ş.
Board Member of the Taha Pazarlama ve Mağazacılık A.Ş.
Born in Tonya-Trabzon in 1968, Mr. Mustafa GÜLTEPE has graduated from Dokuz Eylul University, Faculty of Industrial Engineering in 1990 and obtained an MBA from İstanbul University.
He started his career at Taha Textile in 1992. He is the Co-Founder and Chairman of the Executive Board of Talu Textile, which was founded in 1994 as a member company of Taha Group. For the last 30 years, he is actively in charge of executive management in the ready-to-wear sector, both in production and export operation levels of the supply chain management of ready-wear products. He has production facilities in İstanbul, Sakarya, and Malatya, in which about 4.000 people is employed.
Gültepe, who has been on the Board of Directors of the İstanbul Ready-to-Wear and Apparel Exporters' Association (İHKİB) since 2010, served as the Vice Chairman of the Board of Directors between 2014-2018 and became the Chairman of the Board of Directors of İHKİB in the elections held in April 2018 and still continues. Gültepe is within the Management Board of İHKİB since 2006. Between 2017-2021, he served as the Chairman of the Board of Sakarya 1st Organized Industrial Zone.
Gültepe was elected as the Chairman of Türkiye Exporters Assembly on 13 June 2022. In addition, Gültepe is serving as the Deputy Chairman of DEİK and Vice President of Export Promotion Inc.
Mustafa Gültepe is married, has three children and speaks English fluently.